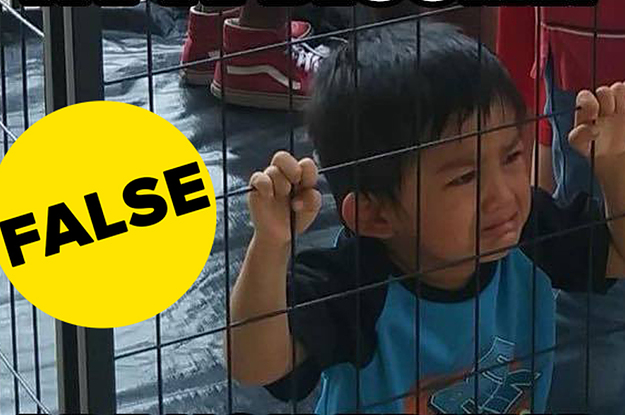 Republicans are slamming Democrats for spreading false information after incorrectly sharing a picture on social media claiming to show a migrant child in a cage at a U.S. detention center.
In early June, a picture depicting a child in a cage was spread across social media in protest of the administrations 'zero tolerance' border policy.
The image was captioned, "this is what happens when a government believes people are illegal." Many were claiming it was taken at a current immigrant detention facility, but fact-checking sites were quick to reveal the picture was actually taken during a Brown Berets protest in Dallas, Texas in early June.
The report follows a recent trend of false posts by Democrats, who are critical of the president's strict border policies.
Back in May, a similar photo showing children in cages at an alleged detention center was revealed to be taken during the Obama administration in 2014.
This comes after Homeland Security Secretary Kirstjen Nielsen addressed concerns over the 'zero tolerance' policy, saying the 'separation' clause was inherited by prior administrations.
"Parents who entered illegally are by definition criminals," she explained. "Illegal entry is a crime as determined by Congress, by entering our country illegally often in dangerous circumstances, illegal immigrants have put their children at risk."
Nielsen went on to say officials are lobbying Congress to revise the legislation to keep families together.
At that meeting, Nielsen reaffirmed the administration is revising the vetting process for immigrants trying to declare refugee status, in addition to working with Congress to fully authorize ICE detainers to better combat sanctuary cities.