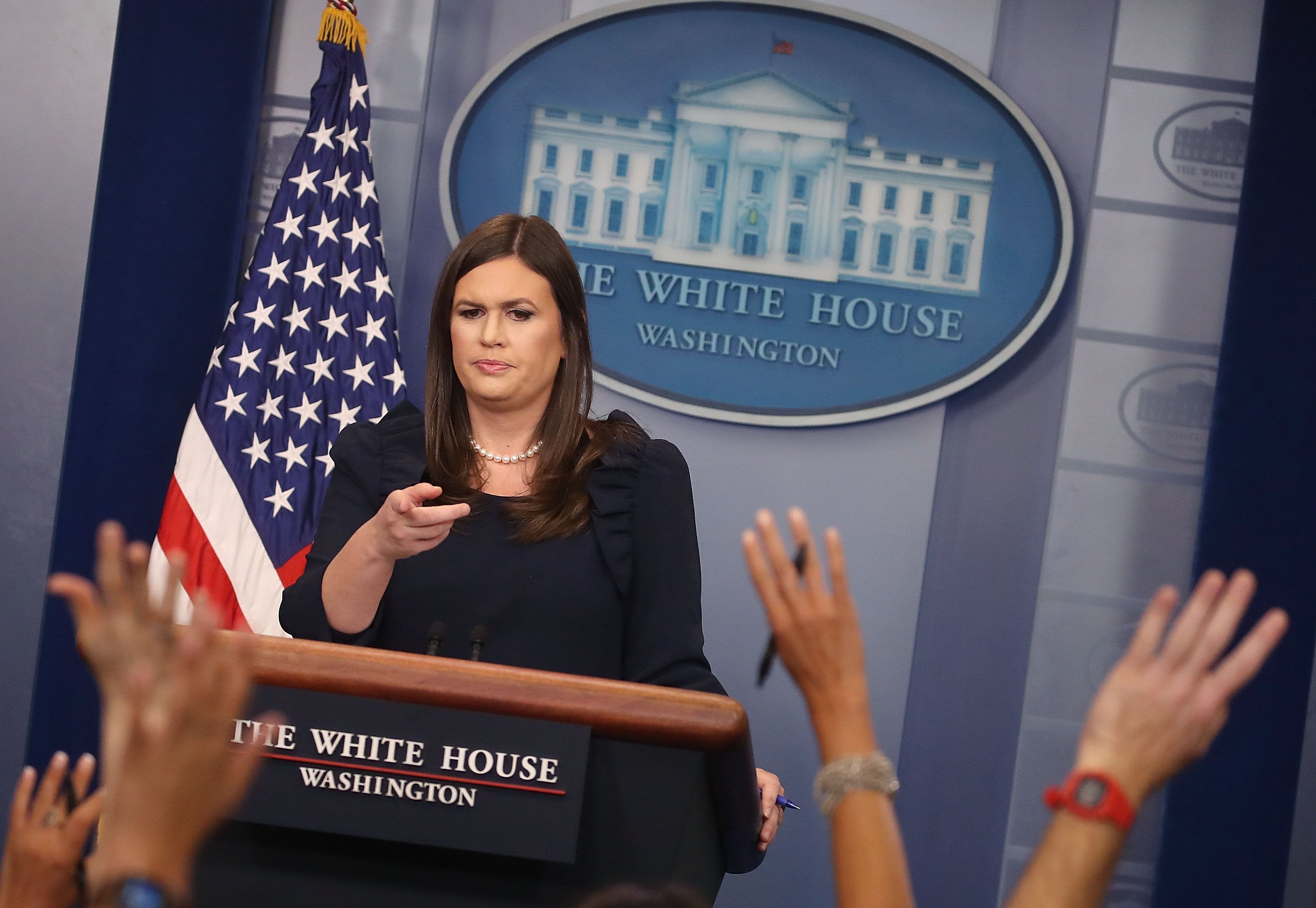 White House press secretary Sarah Huckabee Sanders calls on a member of the media during the daily press briefing at the White House.
The White House is casting doubt on South Sudan's ability to successfully transition to Democratic rule.
In a statement, White House Press Secretary Sarah Sanders said the U.S. does not support a proposal for the government to extend its term in office.
Sanders went on to say the legislation would likely lead to additional conflict.
A peace agreement is scheduled for next week in an effort to end the five year civil war.